Pro Football Chef Gear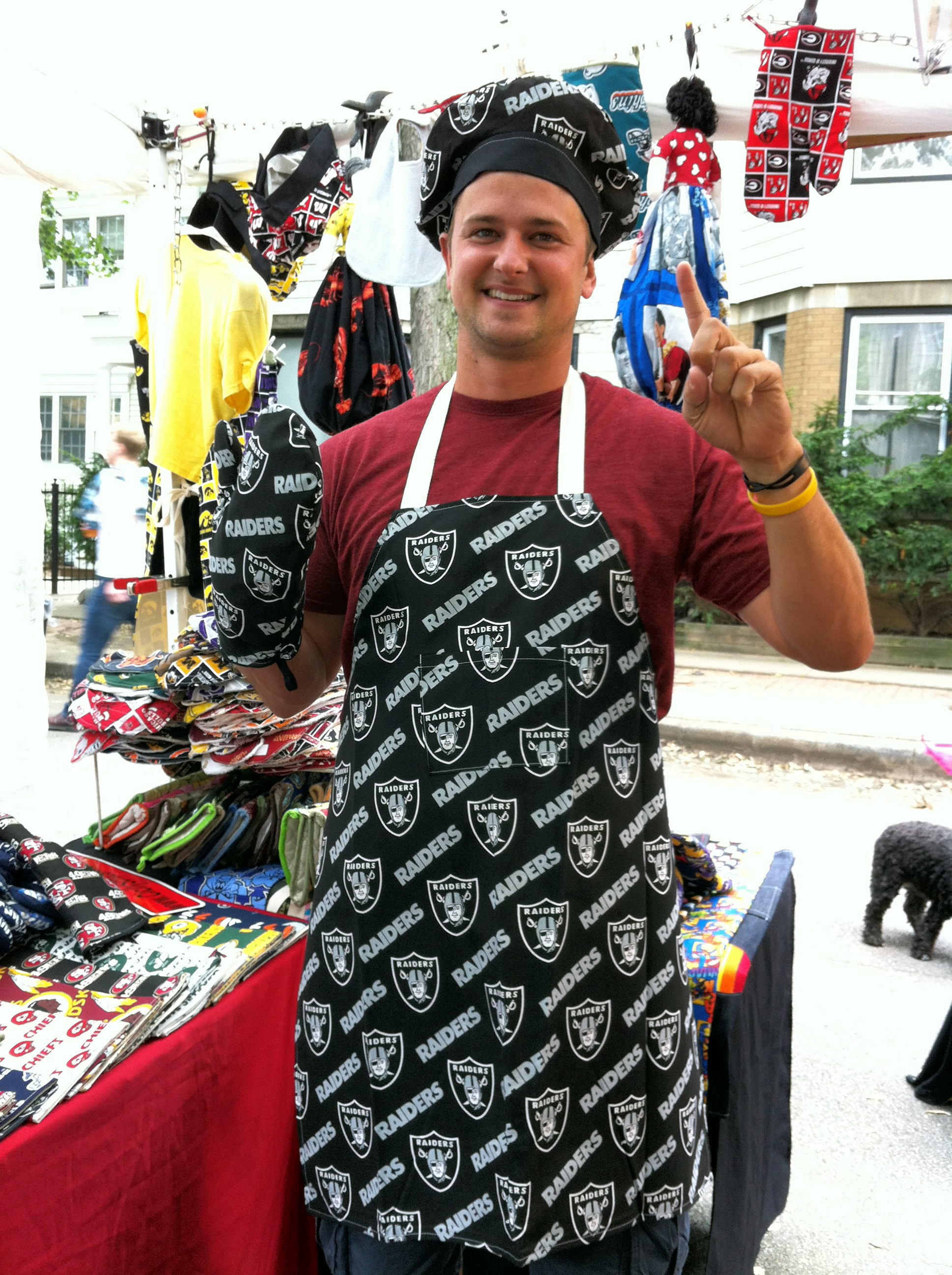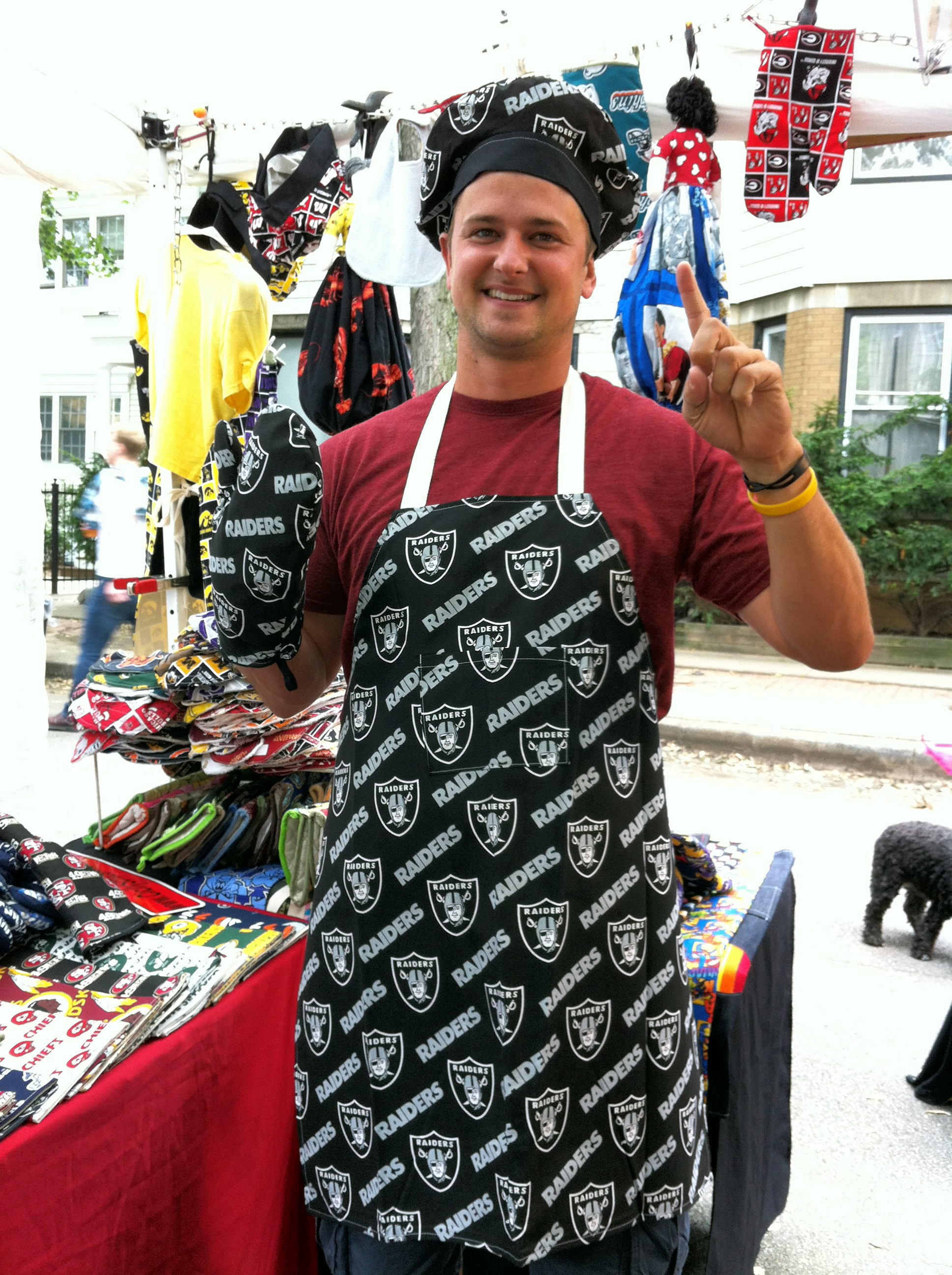 Pro Football Chef Gear
A cool Handsewn BBQ/Cooking Apron, made with a fabric of your choosing, lined with twill/ cotton backing. Although most of our orders ship in 2 to 5 days, there are times when we have to order your specified print from our distributor, and it may take up to 14 business days for us to ship. We've included pics of the NFL Team Fabrics used for all of our products. Get the rub ready and the beer on ice!
Our regular Chef Apron fits most people up to a 2x comfortably.
$28.00 ea
Our Extra Large Chef Apron fits those former New York Giants lineman or Dallas Cowboy defensive ends!
$35.00 ea
This is our junior Apron for most kids 6-13 who like to help Dad in the kitchen baking cookies or Mom on the Grill.
$17.00 ea
Our Chef Hats are awesome and allow you to crown your King Of The Grill, your Iron Chef of the Skillet. Looks better and better with each 6 pack you drink...
$18.00 ea
Our Cooking Mitts make great gifts for that hard to buy for person who has everything or has nothing, but loves their team. Use indoor/outdoor and they also make great mittens or boxing gloves.
$9.00 ea
Please tell us what type of material/fabric print to use for your Chef Apron right after clicking the 'Add to Cart button. A Product Details box will pop up, and enter your info. Example: I want to order a NY Giants Apron, so when it the Product Details pop-up box opens, type " I want a NY Giants Apron because I hate Jerry Jones!" You are done.
All of our products are hand crafted and made with licensed fabric, and not affiliated with the NCAA, NFL, NBA or any fabric distributor or wholesale company.
Awesome NFL Chef Aprons, Mitts and Chef Hats-Great gifts for Tailgators, BBQ Enthusiasts and Professional indoor Chefs